Golf Monthly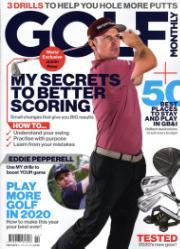 Click for a bigger cover
| | |
| --- | --- |
| Art. no. | 0045 |
| Title | Golf Monthly |
| Issue | 202002 |
| Sales date | Jan. 16, 2020 |
| In store until | Feb. 20, 2020 |
| Price Sweden | 85.00 SEK |
| Price Norway | 100.00 kr |
| Country | Storbritannien (GB) |
| No of issues | 12/year |
Find a dealer
Search for retailers near you:
Buy online
You can subscribe or purchase a single issue of this magazine through pressbyrån.se Buy
---
Description
Golf Monthly is the complete golf magazine. Every issue comes packed with expert instruction, equipment reviews and advice on where to play and stay, plus star player interviews and pro-tournament coverage, making it the perfect choice for every golfer. Targeted at serious golfers , it represents the voice of golf with leading columnists, top players and unrivalled coverage of equipment and instruction.