Country Living Vintage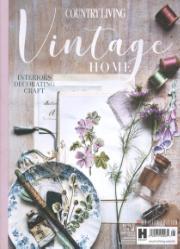 Click for a bigger cover
| | |
| --- | --- |
| Art. no. | 0570 |
| Title | Country Living Vintage |
| Issue | 201901 |
| Sales date | Sept. 10, 2019 |
| In store until | Nov. 5, 2019 |
| Price Sweden | 309.00 SEK |
| Price Norway | 364.00 kr |
| Country | Storbritannien (GB) |
| No of issues | 1/year |
Find a dealer
Search for retailers near you:
Buy online
You can subscribe or purchase a single issue of this magazine through pressbyrån.se Buy
---
Description
From the team behind the highly successful Country Living and Country Living Modern Rustic comes COUNTRY LIVING VINTAGE. COUNTRY LIVING VINTAGE gives you all you need to create a home with character and charm. It¿s full of gorgeous interiors and includes shopping ideas, styling inspiration and decorating tips.