V Man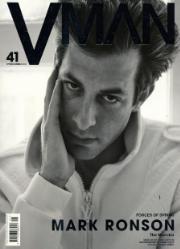 Click for a bigger cover
| | |
| --- | --- |
| Art. no. | 2843 |
| Title | V Man |
| Issue | 201901 |
| Sales date | March 19, 2019 |
| In store until | May 14, 2019 |
| Price Sweden | 130.00 SEK |
| Price Norway | 153.00 kr |
| Country | Storbritannien (GB) |
| No of issues | 4/year |
Find a dealer
Search for retailers near you:
Buy online
You can subscribe or purchase a single issue of this magazine through pressbyrån.se Buy
---
Description
VMAN magazine was created for a 21st-century kind of man ¿one who is stylish and curious, urban and adventuresome, comfortable with himself and at home in the world. The magazine spotlights up-and-comers and shines a new light on more established stars, while also uncovering fascinating new trends, ideas, styles, destinations, and objects for the man who needs to stay up to date with the latest and greatest in international society and culture. With an influential readership that includes both rising underground talents and well-known names in art, fashion, entertainment and media, VMAN is a new kind of men¿s magazine for the new kind of man.