Edge (Uk)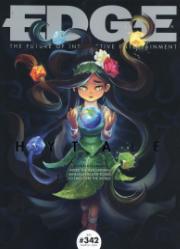 Click for a bigger cover
| | |
| --- | --- |
| Art. no. | 2850 |
| Title | Edge (Uk) |
| Issue | 202003 |
| Sales date | Feb. 13, 2020 |
| In store until | March 19, 2020 |
| Price Sweden | 149.00 SEK |
| Price Norway | 175.00 kr |
| Country | Storbritannien (GB) |
| No of issues | 13/year |
Find a dealer
Search for retailers near you:
Buy online
You can subscribe or purchase a single issue of this magazine through pressbyrån.se Buy
---
Description
The world s leading interactive entertainment magazine, Edge is at the cutting edge of video-gaming technology. With its clean, sophisticated design and informative, erudite writing style, Edge is no conventional videogame magazine. Instead of feeding its readers a diet of over-hyped, average games, Edge scours the globe every month for the hottest exclusives and the most revealing news. Committed to introducing future technology to dedicated readers, Edge reflects the excitement and creativity of its subject matter. In fact, its professional, intelligent journalism and world exclusives have helped ensure that Edge has become the digest for opinion and discussion on videogame and interactive entertainment throughout Europe, the US and Japan. Read by professionals but open to all, Edge is the undisputed interactive entertainment bible for those on the leading edge of the games frontier.