Kennedy Assassination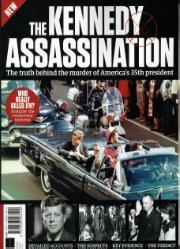 Click for a bigger cover
| | |
| --- | --- |
| Art. no. | 3196 |
| Title | Kennedy Assassination |
| Issue | 201901 |
| Sales date | Aug. 8, 2019 |
| In store until | Oct. 3, 2019 |
| Price Sweden | 235.00 SEK |
| Price Norway | 279.00 kr |
| Country | Storbritannien (GB) |
| No of issues | 1/year |
Find a dealer
Search for retailers near you:
Buy online
You can subscribe or purchase a single issue of this magazine through pressbyrån.se Buy
---
Description
What really happened on that dark day in Dallas? Retrace the footsteps of America¿s 35th president, discover the conspiracy theories relating to his assassination, and how the day unfolded. Was Lee Harvey Oswald the true killer, did he act alone, and how did JFK¿s death affect an entire nation?