Stereophile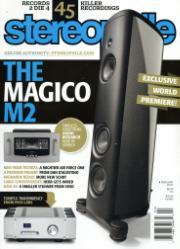 Click for a bigger cover
| | |
| --- | --- |
| Art. no. | 7015 |
| Title | Stereophile |
| Issue | 202002 |
| Sales date | Feb. 11, 2020 |
| In store until | March 17, 2020 |
| Price Sweden | 179.00 SEK |
| Price Norway | 209.00 kr |
| Country | USA |
| No of issues | 13/year |
Find a dealer
Search for retailers near you:
Buy online
You can subscribe or purchase a single issue of this magazine through pressbyrån.se Buy
---
Description
Want to know how good your audio system is? How about listening to it? Every month Stereophile magazine offers authoritative reviews, informed recommendations, helpful advice, and controversial opinions, all stemming from the revolutionary idea that audio components should be judged on how they reproduce music. Stereophile never loses sight of the fact that its primary responsibility is toward its readers and how they choose to spend their hard-earned money. Whether you enjoy your music on LP, CD, DVD or SACD, Stereophile enables you to get the most from it.