Drawing Magazine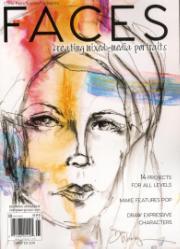 Click for a bigger cover
| | |
| --- | --- |
| Art. no. | 7738 |
| Title | Drawing Magazine |
| Issue | 201902 |
| Sales date | Jan. 15, 2019 |
| In store until | March 12, 2019 |
| Price Sweden | 165.00 SEK |
| Country | USA |
| No of issues | 4/year |
Find a dealer
Search for retailers near you:
Buy online
You can subscribe or purchase a single issue of this magazine through pressbyrån.se Buy
---
Description
Drawing was launched in 2003 to provide working artists with information and inspiration regarding the foundation of art: drawing. Whether one works in watercolor, oil, silverpoint, or clay, most every endeavor begins with a sketch. For many artists, the drawing constitutes the finished work. Finally, here s a publication that focuses on it all - fine art created with graphite, Conte crayon, charcoal, metalpoint, etching tools, and other materials. Learn about the techniques of masters from Andrew Wyeth to Leonardo, from Wayne Thiebaud to Lucian Freud, from the Renaissance to today, in Drawing. Published four times a year.