Fit Living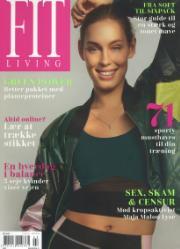 Click for a bigger cover
| | |
| --- | --- |
| Art. no. | 7767 |
| Title | Fit Living |
| Issue | 201903 |
| Sales date | Feb. 28, 2019 |
| In store until | April 4, 2019 |
| Price Sweden | 85.00 SEK |
| Price Norway | 95.00 kr |
| Country | Danmark |
| No of issues | 12/year |
Find a dealer
Search for retailers near you:
Buy online
You can subscribe or purchase a single issue of this magazine through pressbyrån.se Buy
---
Description
Fit Living is a Danish lifestyle magazine where you each month will be inspired to keep your body in shape, your main focus and smile in place. There are many things to look forward to in life! travel, spa, exercise, fashion, equipment, green living, moving, friends, sports, self-development and self-indulgence are just some of them. It is everything that makes us grow, What really makes you happy. Fit Living - healthier, more beautiful, more fun!